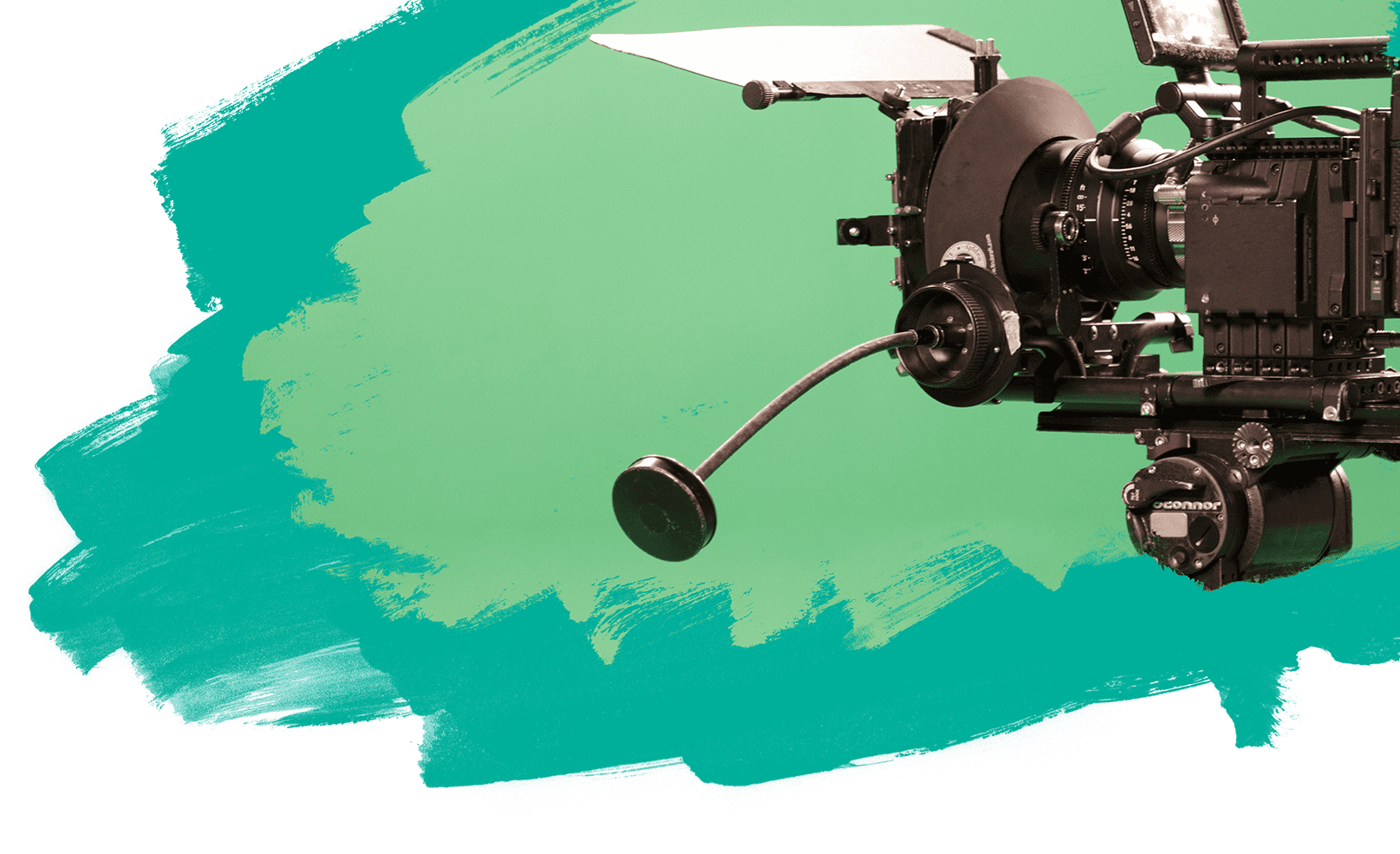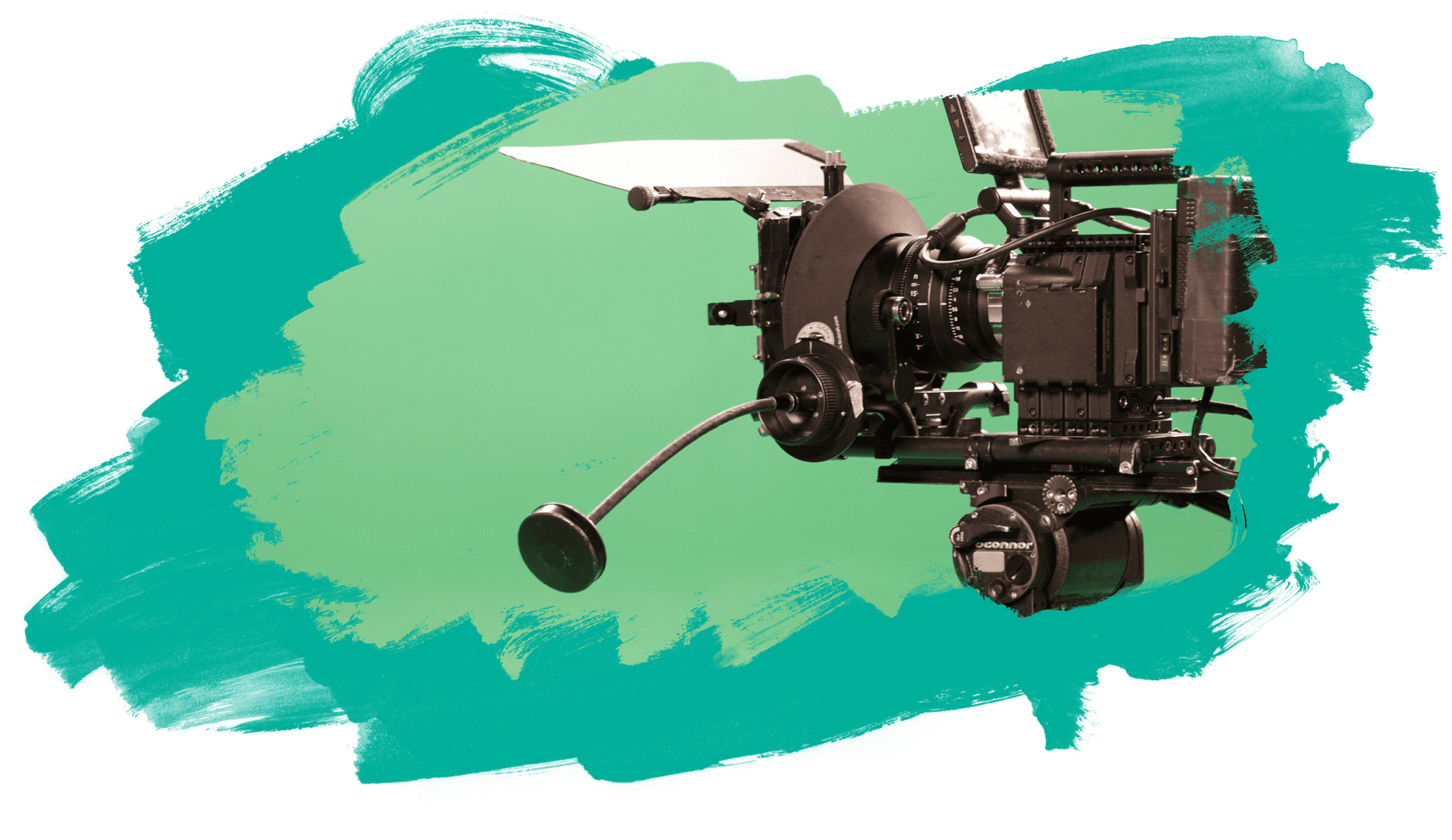 PLEASE READ THE FOLLOWING PRIVACY POLICY RELATING TO YOUR USE OF THIS SITE CAREFULLY.
The following privacy policy (the "Privacy Policy") explains the policy of the Pacific Screenwriting Program Society ("PSP" "we" "our" "us") regarding the collection, use, disclosure and transfer of certain information, including your personal information, on our website www.pacificscreenwriting.com, and any other site that we have owned or operated, do own and operate or may own or operate in the future (collectively, the "Site"). We want you to be familiar with how we collect, use and disclose any personal information. For the purposes of this Privacy Policy, the term "personal information" refers to information that can be used to uniquely identify or contact you. This Privacy Policy is incorporated into and forms part of the Terms of Use. We reserve the right to modify the Privacy Policy and Terms of Use at any time. By using the Site after we make any changes to the Privacy Policy, you agree to accept those changes, whether or not you have reviewed them. By providing personal information to us, you agree and consent to the collection, use and disclosure of your personal information as outlined in this Privacy Policy. If at any time you choose not to accept the Privacy Policy, please do not use the Site.
Collection of Information
We receive and store information about you, such as:
Information you provide us: We collect information you voluntarily provide to us, such as your name, email address, mailing address, postal code, payment method, telephone number, and other information you may provide in connection with our online application form, or by correspondences via email, over the telephone, or any other manner in which you divulge personal information.
Information we collect automatically: We collect information regarding you and your interactions with us from using our Site including, but not limited to, your IP address, your visits to the website, traffic data, location data, ad data, weblogs and other communication data, connection information, and the information regarding your computer or other device used to access the Site. We may also collect information via the use of cookies, web beacons and other technologies.
Use of Information
Information gathered from you will only be used or disclosed for the purpose for which it was collected, except as you otherwise consent to or as otherwise required or permitted by law. Your personal information will only be retained for the period of time required to fulfill the purpose for which it was collected or as may be required by relevant laws, whichever is greater.
Disclosure of Information
We may collect and disclose your personal information for the following purposes:
To meet legal, regulatory, audit, security and financial requirements under federal and provincial regulations;
To individuals or organizations who are i) involved in providing sponsorship, funding, services, promotional offerings on our behalf; or ii) maintaining, reviewing and developing our business models, procedures and infrastructure including testing or upgrading of our computer systems;
To maintain our business records;
To prevent, detect and investigate potentially prohibited or illegal activities, including fraud, and enforcing our Terms of Use;
Aggregate non-identifying statistical information for other purposes not explicitly set forth in this policy;
If you enter into one of the programs offered by PSP, to use your name and certain other
information for promotional purposes, such as announcing and promoting the enrollment of you in such program(s);
If we are involved in the sale or transfer of some or all of our businesses to disclose your personal information to the acquiring organization, but will require the acquiring organization to agree to protect the privacy of your personal information in a manner that is consistent with the Privacy Policy;
If the Site connects you to use social networking features or have social networking plugins available through the Site, your personal information may be collected, used or disclosed by other users of the website without restriction; and
If you cause any information to be disclosed in online public postings on the Site, it is made public and we are not responsible for any third party's use of information you publicly disclose through our service.
Cookies and other technologies
When you view the website, we collect and store some information on your computer. This information will be stored in a 'Cookie,' which is a file created on your computer's hard drive, and will help us in many ways. Please refer to your browser instructions or the help section of your browser to learn more about these functions. The Site may use Web beacon, gif or other technologies.
Right to Access Your Information
If you have any questions, concerns or would like more information about the collection, use or disclosure of your personal information by PSI, or if you simply want to know whether we have any of your personal information on file, you may contact us at the following address: admin@pacificscreenwriting.com.
Opting out From Receiving PSP Communications
You may opt out of receiving e-mail communications by clicking the "Unsubscribe" link at the bottom of the e-mail received. It may take us up to 10 days to complete this process, as permitted by law. Please note that though you may opt out, your personal information may be retained in the database for record keeping purposes and for internal research and analysis.
Technical, contractual, administrative and physical security measures and safeguards, such as locked cabinets, restricted access and the use of passwords and firewalls have been adopted to protect your personal information against loss or theft, as well as unauthorized access, disclosure, copying, use or
modification. Personal information collected from our website is kept in a safe and secure system. Unfortunately, no security system can be guaranteed to be 100% secure. Accordingly, we cannot guarantee the security of your information and cannot assume liability for improper access to it. By using the Site and user interfaces, or providing information to us through any means, you agree that we can communicate with you electronically regarding security, privacy, and administrative issues.
The Site may contain links to other third party websites that are not governed by this Privacy Policy. Although we endeavour to only link to sites with high privacy standards, our Privacy Policy does not apply once you leave the Site. Additionally, we are not responsible for the privacy practices employed by any third party websites to which this website is linked. We suggest that you examine the privacy statements of those linked websites to learn how your information may be collected, used, shared and disclosed by them.
 Your personal information is processed and stored inside or outside of the jurisdiction in which you reside. Under the laws of these other jurisdictions, in certain circumstances foreign courts, law enforcement agencies or regulatory agencies may be entitled to access your personal information without notice to you. Therefore, by using the Site, you acknowledge and agree to the transfer of your information outside your country of residence to any country where we have facilities.
PLEASE READ THE FOLLOWING TERMS AND CONDITIONS RELATING TO YOUR USE OF THIS SITE CAREFULLY.
The following terms and conditions ("Terms of Use") govern the relationship between you and the Pacific Screenwriting Program Society ("PSP" "we" "our" "us") with respect to your use of the our website www.pacificscreenwriting.com, and any other site that we have owned or operated, do own and operate or may own or operate in the future (collectively, the "Site"). By using the Site, you are unconditionally agreeing to comply with and be legally bound by the terms and conditions set out in these Terms of Use as well as our Privacy Policy. We reserve the right to modify the Terms of Use and Privacy Policy at any time. By using the Site after we make any changes to these Terms of Use, you agree to accept those changes, whether or not you have reviewed them. If at any time you choose not to accept these Terms of Use, please do not use the Site.
PSP, select program names, business names, domain names, graphics, logos, icons and designs on the Site constitute registered and unregistered trademarks of PSP. Some trademarks on the Site are owned by other parties who have granted us a license to use their marks (trademarks owned by PSP as well as those licensed to PSP for use shall be collectively referred to as the "Trademarks"). Any unauthorized use, downloading, re-transmission, or other copying or modification of the Trademarks may be a violation of federal or other law.
The Site and all of its content, images and information, Trademarks, short films, music, audio visual material, clips, excerpts, trailers, text, code, illustrations, graphics, designs, individual names, likenesses, bios, photographs, press releases and newsletters (collectively "Our Property") are owned or licensed by PSP and are protected by copyright and other proprietary rights and intellection property rights or may be subject to restrictions.
Unauthorized use, downloading, re-transmission, or other copying or modification of third party content, Trademarks or Our Property including reverse engineering, uploading, linking, distributing, exploiting or altering or creating any derivative works from or based upon any such content is specifically prohibited. You hereby covenant and agree not to use any screen scraping, framing, bots, spiders, crawlers, avatars, intelligent agents or other automated processes on the Site or its content.
Unauthorized use, copying, reproduction, modification, publication, republication, uploading, framing, downloading, posting, transmitting, distributing, duplicating or any other misuse of the Site including Trademarks or Our Property is strictly prohibited.
PSP Online Applications Forms
PSP offers programs, services or events, including without limitation our workshops, lectures, tutorials, labs, classes, and courses (individually or collectively, the "Program(s)"), for which online applications (individually or collectively referred to as the "Online Application") may be submitted via the Site. As part of the Online Application, you may be required to submit certain registration information. You represent and warrant that information you provide about yourself is true, accurate and complete, and that you will maintain and update the registration information to ensure it is current. If you provide information in the Online Application that is untrue, inaccurate or incomplete, we may immediately reject your Online Application and terminate your user access rights to the Site. For the Online Application, you may be further required to submit certain content or materials containing information about your project, including, but not limited to, information and copyrighted works regarding the project idea, scope, story, music, lyrics, characters, code, project business model, videos, photographs, images, artwork, graphics, audio clips, comments, data, text, software, scripts and other material and information, and associated trademarks and other copyrightable works (collectively "Your Property"). By submitting Your Property on the Online Application, we may share Your Property for our internal review and committee selection purposes.
We will not have any ownership rights to Your Property submitted by you to the Site as part of the Online Application. The Online Application that contains private personal information will be governed by our Privacy Policy and, unless otherwise disclosed by us as contemplated below, will not be shared publicly by PSP.
Your Property shall be your responsibility. For all Program(s) offered by PSP, and for any social media application, commercial, marketing, and promotional purposes therewith, Your Property may be made available worldwide on the Site as well as shared across select social media platforms. You agree that by submitting the Online Application and uploading Your Property to the Site, or otherwise submitting Your Property to PSP, you will license to PSP a worldwide, non-exclusive, perpetual, irrevocable, royalty-free, fully-paid, assignable, transferable right to: (i) display, exhibit, use and distribute, transmit and copy all or any portion of Your Property, as well as your name, likeness, and personal and biographical material, in any and all media for the purposes of or in connection with PSP and/or the Program(s); (ii) to take whatever other action is required to run the Program(s); and (iii) to allow users of the Site to view, stream, transmit, playback, display, feature, distribute, collect, and otherwise use Your Property in connection with the Program(s). The foregoing license grant to PSP does not affect your ownership or rights in Your Property, including the right to grant additional licenses, which you expressly reserve. You understand and agree that: (i) you are solely responsible for understanding all copyright, patent, trademark, trade secret and other intellectual property or other laws that may apply to Your Property and you hereby represent and warrant that you are the sole author, owner, or authorized licensor thereof and that you have complied with all copyright, intellectual property laws, and other Canadian and international law, and will not submit or upload anything of Your Property that violates intellectual property rights, infringes the privacy of others, or contains harmful or illegal material; (ii) Your Property will not contain third-party copyrighted material, or material that is subject to other third-party proprietary rights, unless you have permission from the rightful owner of the material or are otherwise legally entitled to submit the material and to grant PSP all of the license rights granted herein; (iii) none of Your Property contains any computer programming that may potentially damage or interfere with the Site or intercept or expropriate any system data or personal information from the Site; and (iv) you are solely responsible for, and neither we, nor our partners or sponsors shall have any liability in connection with the legal consequences of any actions or failures to act on your part with respect to Your Property, including without limitation any legal consequences relating to your or any other person's intellectual property rights or proprietary information.
We reserve the right to investigate complaints or reported violations of the Terms of Use and to take any action we deem appropriate including, without limitation, reporting any suspected unlawful activity to law enforcement officials, regulators, or other third parties and disclosing any information necessary or appropriate to such persons relating to your personal information, email addresses, usage history, posted materials, Your Property, addresses and traffic information. We have the right to seek all remedies available at law and in equity for violations of these Terms of Use.
We respect the intellectual property rights of others, and require that the people who use the Site do the same. In appropriate circumstances, we will terminate the registration and/or Application Form of any user who engages in any activity which may infringe on the intellectual property rights of others, including copyrights.
If you believe that your work has been copied in any way that constitutes copyright infringement, please provide us with the following information and send to us:
(i)  a physical or electronic signature of the person authorized to act on behalf of the owner of an exclusive copyright that is allegedly infringed;
(ii)  a description of the copyrighted work that you claim has been infringed;
(iii)  a description of where the material that you claim is infringing is located on the Site;
(iv)  your address, telephone number and email address and all other information reasonably sufficient to permit us to contact you;
(v)  a statement by you that you have a good faith belief that the disputed use is not authorized by the copyright owner, its agent or the law; and
(vi)  a declaration by you, made under penalty of perjury, that the above information is accurate and that you are the copyright owner or authorized to act on behalf of the owner of an exclusive right that is allegedly infringed.
You agree that your sole remedy, upon your written notice to PSP, may be the modification or removal of the offending content as determined by PSP.
We may delete any or all of your information or Your Property for any reason or no reason, whether by reason of a copyright complaint or otherwise, whether intentional or unintentional, and, without any liability of any kind to you or any other party.
You agree to indemnify, defend, and hold PSP, its successors, assigns, program partners and sponsors and each of PSP's and their respective officers, directors, agents, shareholders, employees and representatives harmless, from and against any third party claim, demand, loss, damage, cost, or liability (including, reasonable attorneys' fees) arising out of or relating to (i) the Online Application and/or Your Property, if applicable; (ii) your use or misuse of, or connection to, the Site; (iii) your breach or alleged breach of any of your representation or warranty made herein; (iv) your breach or alleged breach of these Terms of Use; (v) your violation of any rights (including intellectual property rights) of a third party; (vi) and your violation of the Privacy Policy.
In the event that you have any right, claim or action against any other person arising from that person's use of the Site, you agree to pursue such right, claim or action independently of and without recourse to us, and you hereby release PSP, and our program partners and sponsors, and each of theirs and our subsidiaries, affiliates, officers, directors, agents and employees, from any and all claims, liability, damages, losses, costs and expenses, including legal fees, known and unknown, arising from or in any way connected with such rights, claim or action.
Under no circumstances, including but not limited to negligence, will we or any of our program partners and/or sponsors be liable for any special or consequential damages that result from the use of, or the inability to use, the materials on the site, the program(s) or any products or services provided pursuant to the site, even if advised of the possibility of such damages. Applicable law may not allow the limitation or exclusion of liability or incidental for consequential damages, so the above limitation or exclusion may not apply to you. To the extent the foregoing limitation of liability is prohibited, our sole obligation to you by us or any of our program partners and/or sponsors for all damages, losses, and causes of action (whether in contract, tort, or otherwise) shall be limited to the amount paid by you to us, if any, for accessing the site.
The information, services, and materials on the site are provided "as is" and without warranties of any kind, either express or implied. We disclaim all warranties, express or implied, including but not limited to implied warranties of merchantability and fitness for a particular purpose. Neither we nor any of our respective program partners and/or sponsors warrant that any functions contained in the site will be uninterrupted or error-free, that defects will be corrected, or that the site or the server that makes it available are free of viruses or other harmful components. You (and not we or any of our respective program partners and/or sponsors) assume the entire cost of all necessary servicing, repair or correction to your system.
Neither we nor any of our respective program partners and/or sponsors warrant or make any representations regarding the use or the results of the use of the information, program(s), services, or materials in the site in terms of their correctness, accuracy, reliability, or otherwise. It is solely your responsibility to evaluate the quality, adequacy, accuracy, completeness, currentness, validity and usefulness of all services and other information obtained on or accessible through the site.
Applicable law may not allow the exclusion of implied warranties, so the above exclusion may not apply to you.
These Terms of Use and the Privacy Policy constitute the entire Agreement between you and PSP relating to your use of the Site and supersede any prior understandings or agreements (whether oral or written), claims, representations, and understandings of the parties regarding such subject matter. You may not amend these terms. If any of the terms are illegal or unenforceable or there is a claim that we have breached any of these terms, it does not affect or invalidate the other terms. These rights or terms may not be waived without written consent from PSP. PSP may assign, transfer, or delegate any of our rights and obligations hereunder without consent. No agency, partnership, joint venture, or employment relationship is created as a result of these Terms of Use and neither party has any authority of any kind to bind the other in any respect.
By using the Site you agree that these Terms of Use shall be governed by the laws of the Province of British Columbia, Canada and the federal laws of Canada applicable therein and will be construed in all respects in accordance with the laws of the province of British Columbia applicable to an agreement entered into and to be wholly performed therein. PSP's technical service providers may perform activities related to the Site and the hosting of the Site in jurisdictions outside of Canada and therefore subject to the applicable laws of such jurisdiction(s).
The Pacific Screenwriting Program thanks the xʷməθkʷəy̓əm (Musqueam), Sḵwx̱wú7mesh (Squamish), and Səl̓ílwətaʔ/Selilwitulh (Tsleil-Waututh) Nations for their continued stewardship of the unceded and occupied land on which our work takes place. We are committed to collaborating with and supporting Indigenous storytellers.
© 2023 Pacific Screenwriting Program