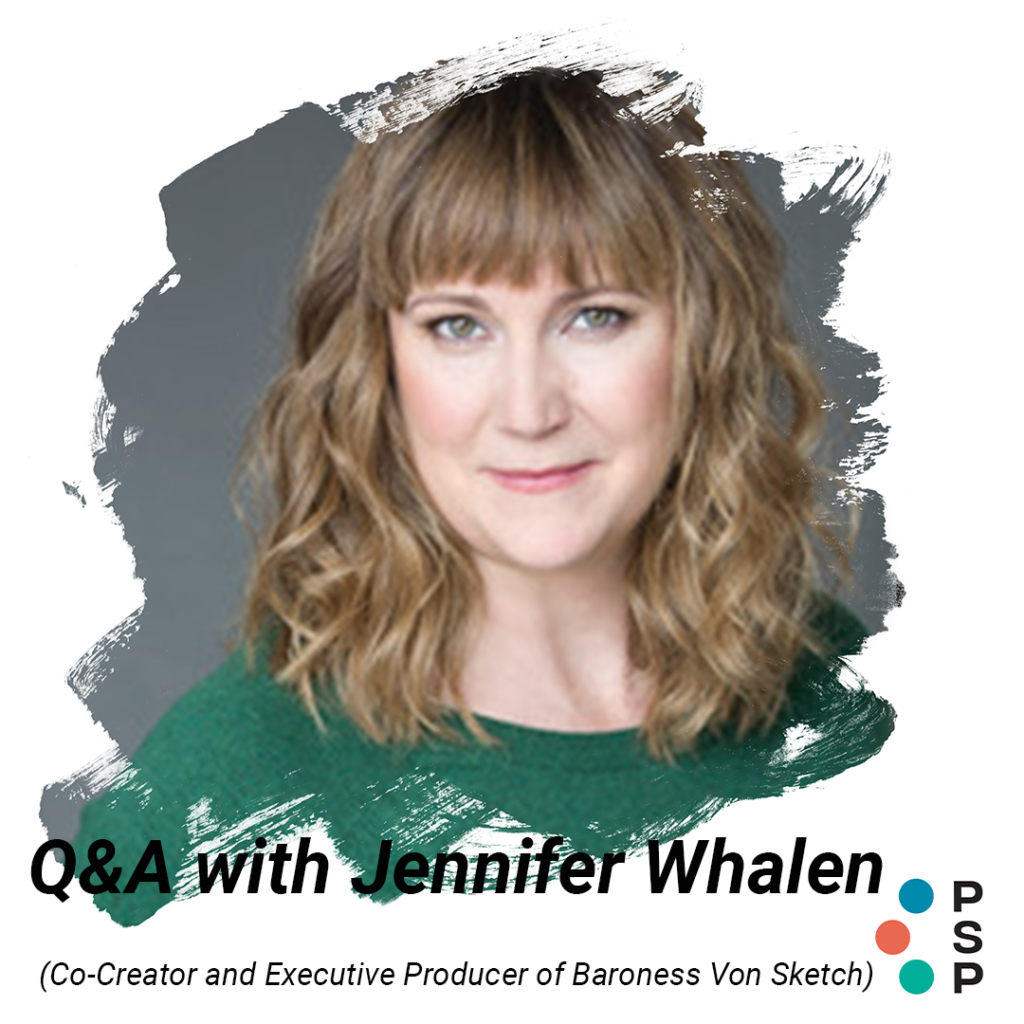 View Recorded Q&A Here
Jennifer Whalen is a writer, actor, improviser, showrunner and producer. Jennifer can be seen on CBC/IFC's Baroness von Sketch as a co-creator, executive producer, writer, and co-star of the show. Additionally, she served as show runner for Season 4, Season 5 and the Bonus Episodes of Baroness. The critically acclaimed show has won multiple awards including 12 CSAs, 3 Canadian Comedy Awards, 2 Banff Rockies and 1 ACTRA award, and a Rose d'Or Award in 2019. Currently she is a consulting producer on the new one hour series Pretty Hard Cases (NBCI/CBC)
In her life before Baroness, Jennifer was head writer for the award-winning satirical comedy This Hour Has 22 Minutes and developed long-running shows Little Mosque On the Prairie (CBC/Mind's Eye) and Instant Star (CTV/Epitome). She has also worked on The Ron James Show (CBC), The Jon Dore Show (Comedy Network/IFC), and the critically acclaimed Gavin Crawford Show (Comedy Network/Shaftsbury).
This event was moderated by BC's very own Sonja Bennett!
Sonja has written on KIM'S CONVENIENCE for CBC (Leo win for best screenwriting in a comedy), GHOST WARS for Netflix and LETTERKENNY for Crave/Hulu ( Nominated for Writer's Guild of Canada Award and recipient of the Leo for best screenwriting in a comedy), THE MURDERS and HUDSON AND REX for Rogers and the upcoming FAMILY LAW for Global.